XBOX at e3 on the show floor


&nbsp 05/17/2001 11:59:59 AM MDT Albuquerque, Nm
&nbsp By Dustin D. Brand; Owner AMO



talk about crowds, these people are nuts over the XBOX!

The XBOX Development Kits (XDK's) pre-final see their way out in a pre-e3 ceremony, ceremoniously met with an alluminum baseball bat. When you're a programmer, you can understand the true joy of doing this.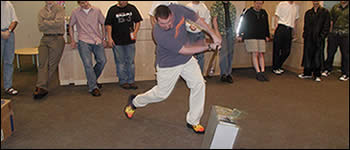 and the result of this joy is...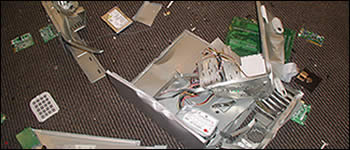 Now that the final XBOX DK's are in the hands of the XBOX developers running on final XBOX hardware, one can be happy that we've past the stage of the previous XDK's. :)

A small video from Thursday's action (you'll need broadband to view this) covers Lorne creator of Munchs Oddysee.

Another small video from Thursday's action covers developers takes on Shrek based on the movie now in theatres May 18th; Mad Dash; Jonny Drama; and NHL Hits.

Unreal Championship from Infrogames, with a new 3D engine designed specifically for the XBOX is exclusive to the XBOX and is coming Spring of 2002 with Online Play.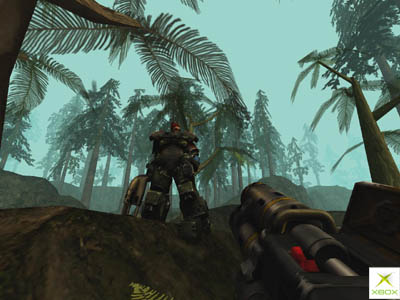 notice the details...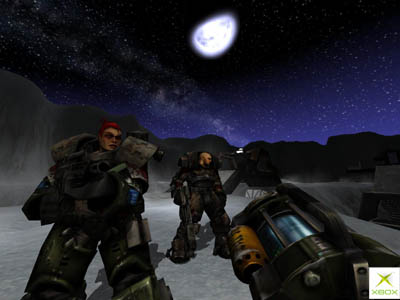 the more players the better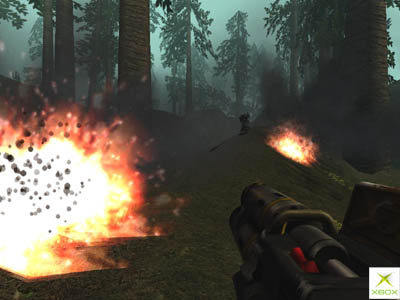 player go boom boom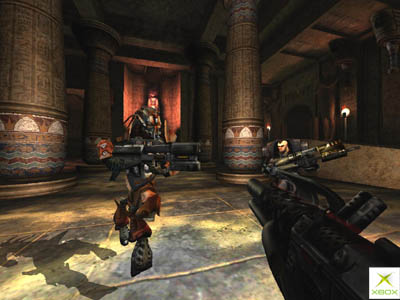 follow my shadow...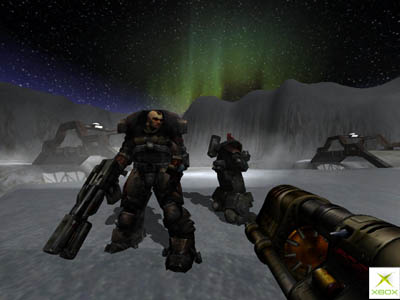 take a breather and relax



This is just a tidbit of the XBOX fun on the official day 1 of e3, Thursday. Still 2 more days, I'll keep ya posted.

Official XBOX Launch Date: November 8th, 2001 11/08/01
Official XBOX Price: $299.00 US Dollars

MORE News throughout the day on the XBOX, check back often.

Ontogony Recapitulates Phylogony...
<___The Dustman___> out <:msg recv>

&nbsp Microsoft XBOX Web-Site

Related AMO Articles:
Post e3 Press Conferences, XBOX wins
XBOX Price and release Date
its XBOX time
GeForce3 Video Cards in stores now
Lucasarts and XBOX SHOWCASE
XBOX talk.
XBOX Hardware in full production.
GeForce3 VS Others
XBOX here, Nintendo Gone?
XBOX, Dolby Digital in Real Time.
XBOX, proof from Bill.
The Coming XBOX Storm.
XBOX, I'll explain Forbes...
XBOX will dominate Console market...
XBOX Specs Updated...
Trying to stop the XBOX...
Disspelling XBOX Rumors
Microsofts' XBOX Online Edge
The XBOX GPU, an inside look.
John Carmack talks about the XBOX GPU
The XBOX has them drooling...
XBOX GPU sent to fabrication
Microsofts' XBOX vs Japan
AMO Looks into the XBOX