XBOX at e3 Friday on the show floor


&nbsp 05/18/2001 11:59:59 AM MDT Albuquerque, Nm
&nbsp By Dustin D. Brand; Owner AMO



I'll be taking one of these Flat Panels thank you very much.

Please view at full screen.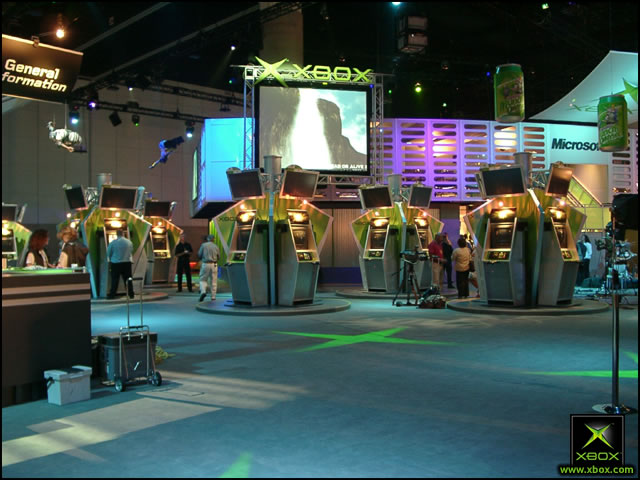 There is one day left of e3. Here are a few of the highlights of the XBOX on the full day 2.


Dead or Alive 3, chatting with the developer.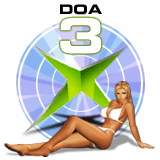 These are in real time using the pre-final XBOX XDK.
now that's one heck of a kick...


um, Will you marry me?

look at the water...fall..ahh misty and cool.

HAY - YA!





Part of the live Dead or Alive 3 Chat with Itagaki-san, part of the Tecmo Team for DOA3. Yeah, he rocks.

What were the reasons for making DOA3 exclusively for XBOX??
Tecmo_DOA3 : Because Dead or Alive 3 can only be realized through the power of XBOX
Tecmo_DOA3 : It's all about power
For the record and to end all dispute, was DOA3 running in real-time on Alpha Hardware?
Tecmo_DOA3 : Yes you are right
Tecmo_DOA3 : We're moving to Beta version now, and the graphics will be far better

That's just a tidbit of the live chat that took place at e3 today.
Dead or Alive 3 gives gamers the ability to enjoy a richer, more intense, action-packed experience than was previously possible on a video game system. Dead or Alive 3 is a 3D fighting game transplanted from the arcade to home, specifically for the Xbox.


The entire 1hr 8minutes XBOX Press Conference is here, broadband suggested.

There is also a new in REAL TIME HALO video comprised mostly of real e3 gameplay here (YOU MUST SEE and HEAR THIS).

There is still one day left, and I'll keep ya posted.

Official XBOX Launch Date: November 8th, 2001 11/08/01
Official XBOX Price: $299.00 US Dollars

MORE News throughout the day on the XBOX, check back often.

Ontogony Recapitulates Phylogony...
<___The Dustman___> out <:msg recv>

&nbsp Microsoft XBOX Web-Site

Related AMO Articles:
XBOX at e3 on the show floor.
Post e3 Press Conferences, XBOX wins
XBOX Price and release Date
its XBOX time
GeForce3 Video Cards in stores now
Lucasarts and XBOX SHOWCASE
XBOX talk.
XBOX Hardware in full production.
GeForce3 VS Others
XBOX here, Nintendo Gone?
XBOX, Dolby Digital in Real Time.
XBOX, proof from Bill.
The Coming XBOX Storm.
XBOX, I'll explain Forbes...
XBOX will dominate Console market...
XBOX Specs Updated...
Trying to stop the XBOX...
Disspelling XBOX Rumors
Microsofts' XBOX Online Edge
The XBOX GPU, an inside look.
John Carmack talks about the XBOX GPU
The XBOX has them drooling...
XBOX GPU sent to fabrication
Microsofts' XBOX vs Japan
AMO Looks into the XBOX