P5 Software for Gnutella Tutorial
Starting up P5 Software for the first time
Once you purchase your license/s for P5 Software, we will deliver to you a unique P5 Authentication # for each P5 License you purchased as well as the P5 Software. When you Run P5 for the first time, the P5 License Window will open, and you will be asked to enter your company/agency, a secret password, and an unused P5 Authentication #. Once you've entered your Information, you'll need to setup your options.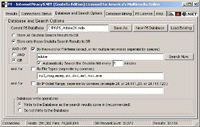 Next Click the Database and Search Options Tab. From here, you can decide to record all Search Activity, or to Search the Gnutella Network, and Record only those matches you want. If you choose to search for particular matches, you'll need to check your AND/OR option. The AND option matches each of your search options, and OR matches any of your search options. You may search by keywords/filenames, FileTypes, and/or IP Octet/s. The IP Octet/s search option will record any Gnutella Search Results matching particluar IP Octet/s which is perfect for ISP's, or for targeting a specific geographical location on the internet. When you're done setting up your Search Criteria, next setup any extended search options.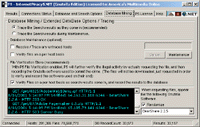 Next Click the Database Mining Tab. Database Mining will add extended entries to your database, for instance the Gnutella Software used on the other end, and the Geographical Internet Location of the User. When P5 is used to determine the Gnutella Software on the other end, it simply requests the file, retreives the Gnutella Softwares response, updates the database for that user, and closes the request not actually downloading the file. When you're done with these options, you're ready to start running P5 Software.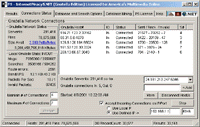 Next Click the P5 Connections Status Tab. Here is where you'll start P5 on the Gnutella Network and start to record the evidence. Setup your Connection Options like # of incoming if any, and number of connections to maintain. Setup whether you're using a Static IP address, or you'd like P5 to detect your Local IP each time it runs, and then click Start. Once you click Start, P5 Software will Authenticate P5 via the P5 Authentication Server, and connect to the Gnutella Network.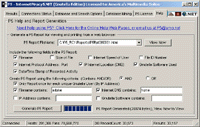 You can run P5 for days, weeks, or months non-stop, and then generate reports on the evidence P5 has collected using the Help Tab. Under the P5 Help Tab, you can generate a P5 Report using specific criteria, and including any fields you wish from the P5 Database P5 has created. Once you've generated the P5 Report, you may view it and print it from a web browser, and use it as a visual piece of evidence to terminate the illegal use represented in the P5 Report.



Click here to view sample P5 reports generated using P5.